Hi all,
Legends all! Keen to start/continue a discussion…
Thank you a billion for being here. Here is an exceprt from Arie McFly's "Full SPectrum Resistance" (much recommended).
What do people think our barrel looks like atm?
I would say Fundraising is definitely the leakiest - and our approach to money in general is interesting.
But what i also see as critical is our communication and recruitment zones. I think we have awesome potential to do well here- and we certainly HAVE TO - and currently i would say this zone overlaps with Welcoming, Website/IT, Outreach/Mobilisation which all are areas fortunate to have great skills, experience and a few people with a lot of time in them as well… We Can Do This.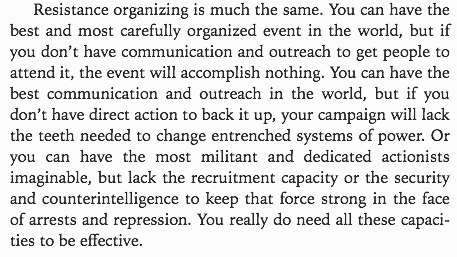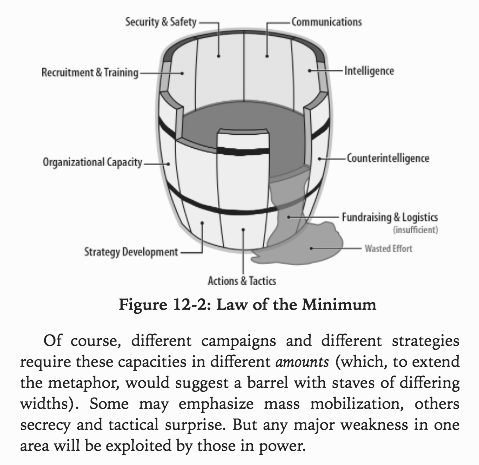 Here is a separate post about Recruitment in particular which I'd invite you to look at too