I've noticed quite an enthusiasm for getting some good Paint the Streets type action going in Australia. I thought I would share how XR France uses the Base to support their Paint the Streets action.
I will copy paste their foundational post below, and then follow it with some of the support resources they use. The next post will be about how we can adapt this model for our current context.
Some translation errors might exist.
My notes are mixed into the posts and look like this
Main XR France Paint the Streets Post
Note that links in the post link to XR France platforms.
The Toolbox
This is another post on the Base linked from the above post:
That last link there links to a general procedure for joining or proposing a decentralized action on their Base:
The Tell the Truth Campaign
All of the above Paint the Streets stuff is part of a French Tell The Truth Campaign which has it's own dedicated category on the French Base with multiple sub-categories, like so: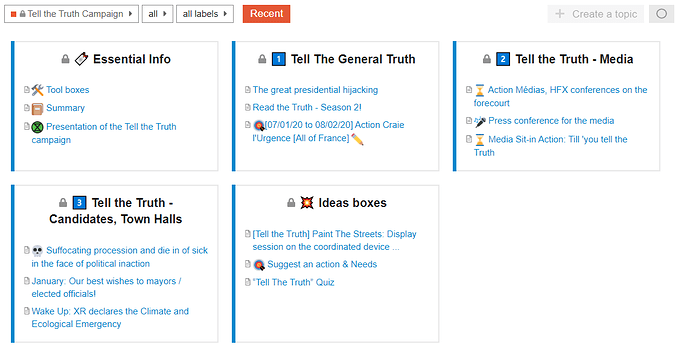 Although the above image only shows 3 topics in each subcategory, there are many more.