Click here to skip to the guide on How to Use the Base.
Welcome to the Base!
If you have trouble creating an account or navigating here, this guide will walk you through it
Rough video guide:
How to get on the Base
Go to base.ausrebellion.earth in your browser.
Sign up for a new account:

After entering your details, confirm your email address through the activation email

If you don't see the email, check your spam folder and try checking again after a few minutes.
If you still can't find it, email us at manicmax@protonmail.com

Sign in to the Base using the username and password you just made

You're now on the Base! You'll see something like this: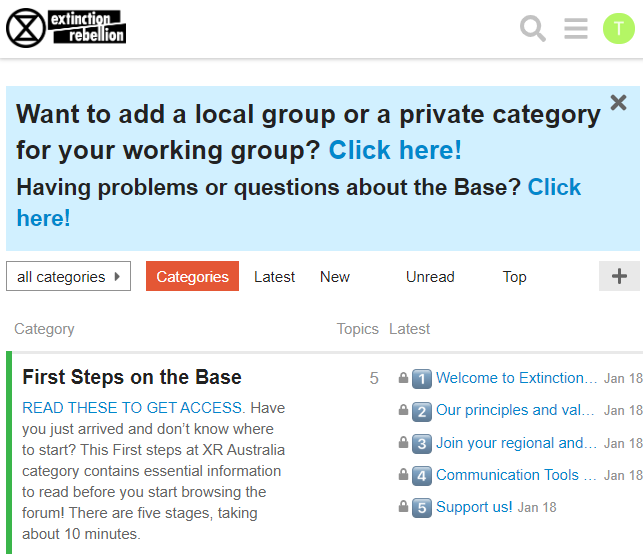 There's some intro topics you can scroll through to learn about it - once you have been through the five introductory topics you will have access to the national discussions.
Important: To get access to your state or local group topics you need to join your state or local group spaces in the third introductory topic which is titled "

Join your regional and local group."