This thread is designed to promote discussion of one of Extinction Rebellion's theories of social change. Extinction Rebellion draws on a rich tradition of peaceful civil disobedience and particularly the use of mass mobilisation and mass arrest as a means of bringing about social and political change. This strategy was used effectively by the Indian Independence movement led by Gandhi – a movement which inspired Martin Luther King to adopt the tactics of mass mobilisation and arrest during the Civil Rights Movement. Interestingly, Gandhi was inspired Henry David Thoreau's essay On Civil Disobedience where Thoreau outlined his views on the right of ethically minded citizens to disobey unjust laws.
When thinking about mass mobilisation and civil disobedience in Australia it is worth noting that we also have our own traditions of civil disobedience and resistance. Two of the most famous are the Eureka Stockade Rebellion in the late 1900s and the Wave Hill strike where the Gurindji people working on the Vestey pastoral property refused to work in order to gain wage equity and land rights.
Of course, the Eureka Stockade Rebellion involved violent conflict which is something we disavow in Extinction Rebellion – our theory of change is based on research that suggests peaceful nonviolent resistance is more effective than violent rebellion. However, the incident does highlight the role of civil disobedience in Australian history – in fact it has been argued that the Eureka Stockade Rebellion laid the foundations of Australian democracy.
The Gurindji strike was a peaceful protest that eventually resulted in Gough Whitlam, the then Prime Minster, visiting the leader of the strike Vincent Lingiari. It was during this visit that Whitlam famously poured sand through Vincent's hand to symbolise the traditional Aboriginal attachment to country and rights to land that preceded British colonisation. It is one of the most significant moments in Australian political history – and it was achieved through non-violent civil resistance. This seminal moment in our history became the basis of Paul Kelly and Kev Carmody's song "From Little Things Big Things Grow." Here is Whitlam pouring sand through the hands of Vincent: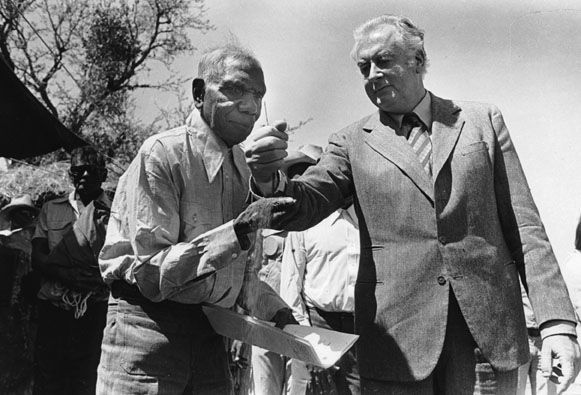 In Australia we have a rich tradition of civil disobedience to draw from and build upon. Extinction Rebellion's strategy of civil resistance, mass mobilisation and arrest could be seen as building on and continuing in the footsteps of these pioneers. Yet our strategy of mass mobilisation and arrest is unique in that we are addressing the most urgent crisis of our times – that is the potential collapse of planetary climatic and ecological systems – the systems upon which our economies, our food supply chains and the structure and stability of our societies are dependent. Consequently, our prime target is the Federal Government and the vested interests in the fossil fuel industries that have captured the levers of power in our democracies, making the citizenry effectively impotent and preventing any real and substantial action on the most severe crisis our species has ever had to face. Therefore, we seek to occupy and disrupt major capital cities and make the major focus of mass mobilisation the Federal government.
Roger Hallam explains the strategy in an article on Extinction Rebellion and mass mobilisation in The Guardian:
Specifically the strategy – the "civil resistance model" as we call it – needs to involve several key elements in order for successful outcomes to be optimised. Firstly you need a lot of people – thousands need to be involved. You need to go to the capital city because that is where the rich and powerful are – the government, big business and the media. You need to break the law – sit in the road or glue yourself to the entrance of a building and such like. Unlike A to B marches this is what gets attention. You have to stay strictly nonviolent. Indulging in violence and aggressive language excludes vulnerable groups – the old and young – from participation. Crucially it has to go on day after day. Like a labour strike you have to impose economic and reputational damage on the opponent over an extended period. Finally it has to be fun – many more people are attracted to celebratory cultural spaces than narrowly political ones.
https://www.theguardian.com/commentisfree/2019/may/01/extinction-rebellion-non-violent-civil-disobedience
These tactics were employed during the Extinction Rebellion UK blockade in April of 2019. This action resulted in 1,300 arrests in 10 days. It dominated the news like climate change had never done before and changed the national conversation (the "climate emergency" was a phrase unknown to the wider public before the rebellion – after it, 67% agreed that we were in a climate emergency. As a result of the mass action, the UK parliament became the first in the world to declare a climate emergency. This was the biggest single act of civil disobedience in UK history. Here are some images of the UK blockade: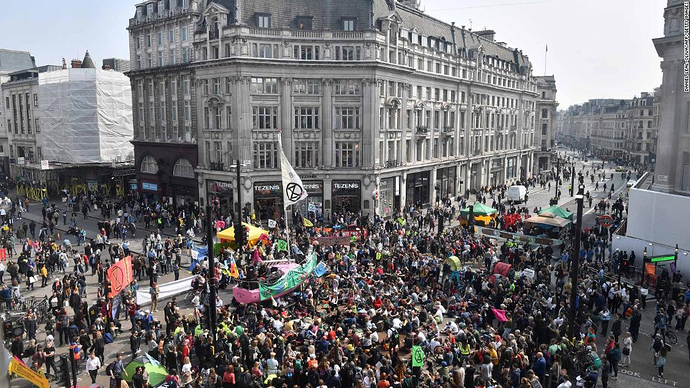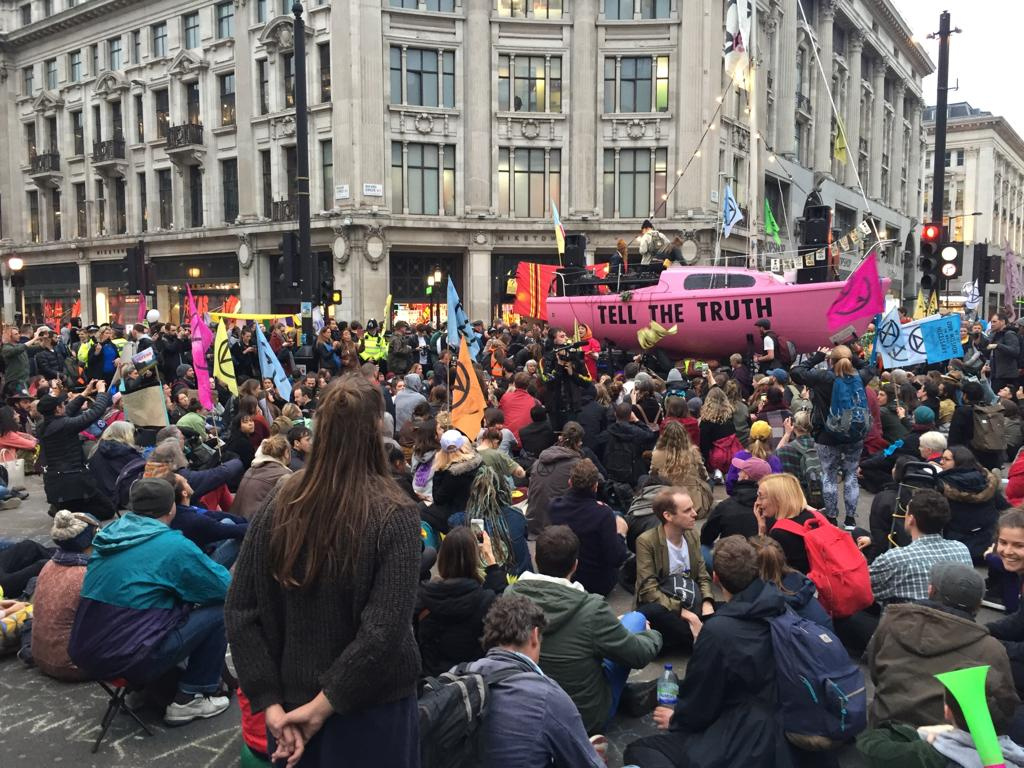 The objective of Extinction Rebellion's mass mobilisation strategy is to replicate what occurred in the UK in an Australian context. This obviously requires adapting the UK strategy to the unique conditions of our continent. Australia is a much more sparsely populated continent - therefore we may need to coordinate simultaneous mobilisation in various capitals. However, whatever approach is decided upon the essential ingredient seems to be co-ordination and integration - that is we need to plan to occupy cities on a specific day, with the intention of holding those spaces as long as possible.
Here are links to some videos and information on the Wave Hill strike:
The documentaries Riot or revolution - the Eureka Stockade 1854 and Legacy of Eureka - The Incredible Journey:
And a short video on the XRUK blockade in April 2019: