Reposting this post from @Jean_Lestrange on mattermost:
Jean's stencil guide for "NO NEW COAL" stencils is here:
XR-MAR-0018 No New Coal Stencil Guide.pdf (3.2 MB)
This guide provides everything needed to make the below design and many variations thereof: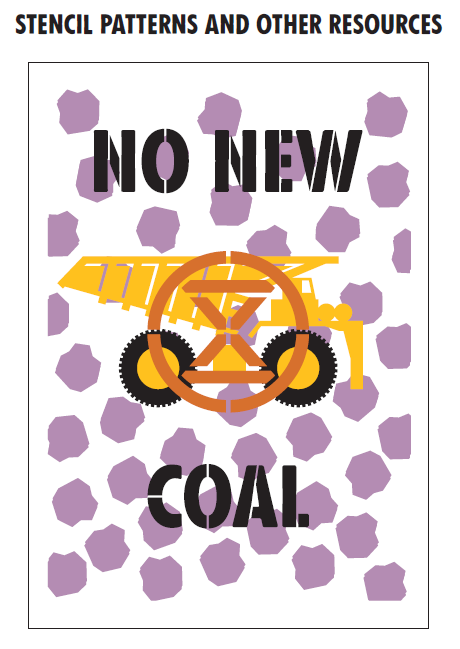 My summary of the proposed steps:
Each XR state or regional group identify some specific local issues or targets to highlight with Paint the Streets activity in conjunction with Digital Rebellion (high profile targets based on the three demands).
Our brains-trust of artists make up some beautiful designs for stencils / posters people can make.
Rebels and arts groups mass produce the stencils and posters.
Rebels go on paste-up / stencil runs with the designs on or around May 11 in conjunction with the digital rebellion.
Have I got that right?
I think this idea is a good one and fits in with the greater topic of how we might strategically escalate Paint the Streets. Please post other ideas on that topic here.