A place to compile some resources for getting together some people and instruments for SAMBA!
Our first tiny little, very last minute Zoom Samba meeting… Anything's possible
Lesson #1 with Rana was all about beats: tuk-a-la-ka! tuk-a-la-ka!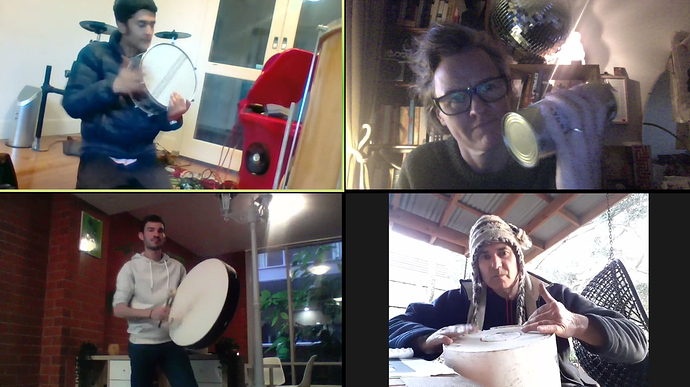 You legends! So keen to get involved. Listen to that Viiiiiibe in the video! Hell yeahs!
In Argentina, every strike, every protest, every march includes drumming. Keeps the energy up!

@costasmaniatis do you have resources on here for making the bucket drums? Obviously it's pretty easy but if you have anything to share that would be great - gonna meet the Sydney xr "Band" for a jam this saturday - can't wait!